Backstage Pass: Film & Media Mixer Is Almost Here! Register Today!
September 28, 2018 - News
The Orange County NY Film Office Invites You To Backstage Pass Film & Media Mixer
B A C K S T A G E P A S S : F I L M & M E D I A M I X E R
Thursday, October 18 2018 @ 5:00PM – 8:00PM
at Michelson Studio II, 17-39 Midland Ave. Middletown NY
The OCNY Film office, in partnership with UPWIFT, will be hosting Backstage Pass: a film and media mixer honoring women in film. Get inspired by our amazing guests of honor, enjoy hor d'oeuvres and local craft beverages, participate in raffle give-aways and jam to live music from DJ Brian Cruz!
Lisa Cole has worked in various film and television roles for twenty years including producer, writer & director for entities such as VH1, MTV, A&E, BET, The Gates Foundation, Sundance Institute and the stage. Her screenplay "Girl Named Sue" is currently optioned by acclaimed producer Laura Bickford. Accolades include: "Rock Doc of the Year", LA Music Awards; "Samuel Arkoff Filmmaking Award', and award-winning shorts and scripts. Her work has taken her all over the world including the Democratic Republic of the Congo and the Korogocho slum of Nairobi, Kenya. A board member of the Hot Springs Documentary Film Festival, Lisa is a graduate of Loyola Marymount University School of Film & Television and resides in Los Angeles.
Summer Crockett Moore is an award-winning actor/producer and a Managing Partner and founding member of Choice Films Inc. & Choice Theatricals, which has produced various theatre, television and film projects, including the dramatic thriller television series "Big Dogs" (on which she was a show-runner). She was a lead producer on and cast member in the multi-award-winning feature film Junction, which won 17 major festival awards before launching into a multi-city theatrical release and which hit wide release in April 2014.
Diana Devlin is a writer, producer, director, and is a member of NYWIFT and UPWIFT. Along with commercial work, fashion and music videos, Devlin's credits include: American Nightmare/American Dream; Permanent Wave; and Dreams and Wishes. Devlin has also served for five years as an Emmy judge, and six years on the Board of the NY Film/Video Council; there she created the International Short DocFest at MoMA; she was a NYFA Artist-in-Residence.
Other Guests Include, Emerging Talent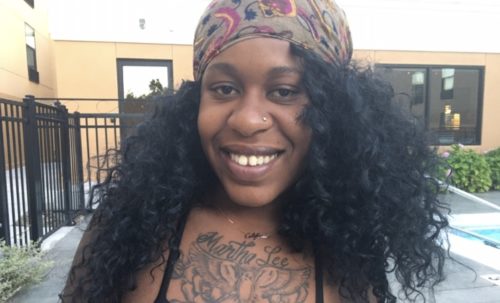 Ronnie Lee Moody – Co-Writer & lead actress, "Queen of Newburgh" Ronnie is a 21-year old force of nature, who was born and raised in Newburgh, New York. When she was 15, acclaimed photographer, Dmitri Kasterine, hired her to work on his documentary. Ronnie worked on his film for five years as Production Assistant, fixer and sound operator. Ronnie is co-writer on the screenplay "Queen of Newburgh" with Lisa Cole. The script is based on her life and was a recent finalist for the Stowe Story Lab / Tangerine Entertainment fellowship. Ronnie will star in the film as a first-time actor portraying a fictionalized version of herself.
---
Admission covers local and freshly prepared appetizers and two complimentary
beverage tickets. Program and raffle giveaways will begin at 6:00PM.
Regular Admission: $10 * UPWIFT Members: $5 * Student Admission: $5 with valid I.D
(Discounted student ticket applies to admission only)
---
Presented by Orange County Arts Council and Film Office in partnership with UPWIFT
Made possible through the support of Michelson Studio II
The Orange County Film Office is proudly supported by the Orange County Industrial Development Agency
I hope to see you there!
Best,
Orange County Arts Council & Film Office
26 White Oak Drive
P.O. Box 574
Sugar Loaf, NY 10981
Phone: (845) 469-9120
Fax: (845) 469-3145
www.orangecountynyfilm.org